What's New
For now, this page is going to be the 'surprise page'.
It may contain salon news, product news, thought-provoking quotes, recipes, etc.
That means you'll have to keep checking it.
2022
2019
Want modern texture, volume and grip without the crunch or residue?
Check out Redken's new Dry Texture Collection!
Includes style and finishing products inspired by the freshness of dry shampoo
but acts as multi-tasking stylers!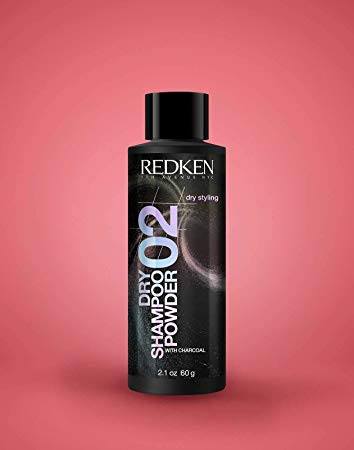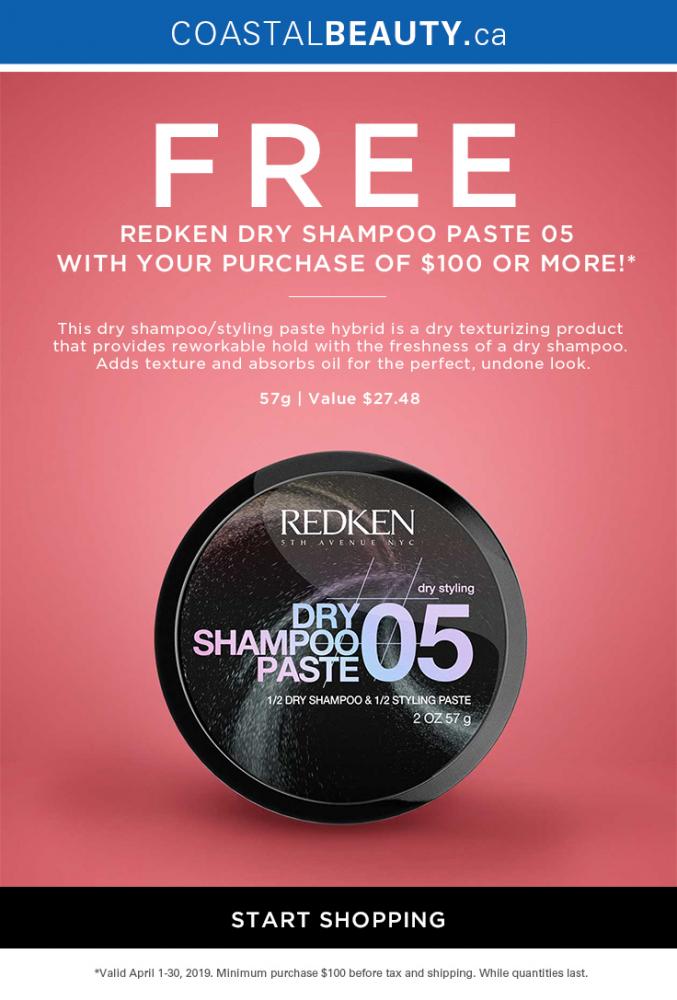 Dry Shampoo Powder 02 - This non-aerosol dry shampoo powder absorbs oil and provides light, clean volume.
Oil-absorbing charcoal extends and refreshes styles.
Dry Shampoo Paste 05 - This dry shampoo/styling paste hybrid is a dry texturizing product that provides
reworkable hold with the freshness of a dry shampoo.
Adds texture and absorbs oil for the perfect, undone look.
~~~~~~~~~~~~~~~~~~~~~~~~~~~~~~~~~~~~~~~~~~~~~~~~~~~~~~~~~~~~~~~~~~~~~~~~~~~~~~~~
2018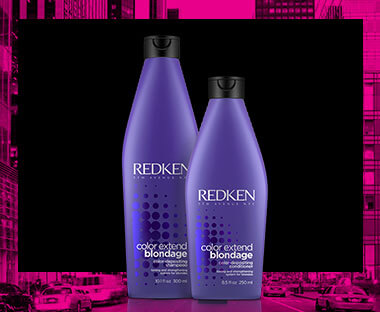 Our shampoo and conditioner with ultra violet pigment and Triple Acid Protein complex tone,
strengthen and brighten all in one for a brighter*, stronger** blonde.

*After using system twice a week for two weeks
**System vs non-conditioning shampoo
Use as a complete system with Color Extend Blondage Conditioner.
Apply to wet hair, lather and rinse well.
Repeat if necessary. For maximum benefits, leave second lather on 3-5 minutes. Rinse.
Follow with Color Extend Blondage Conditioner.
~~~~~~~~~~~~~~~~~~~~~~~~~~~~~~~~~~~~~~~~~~~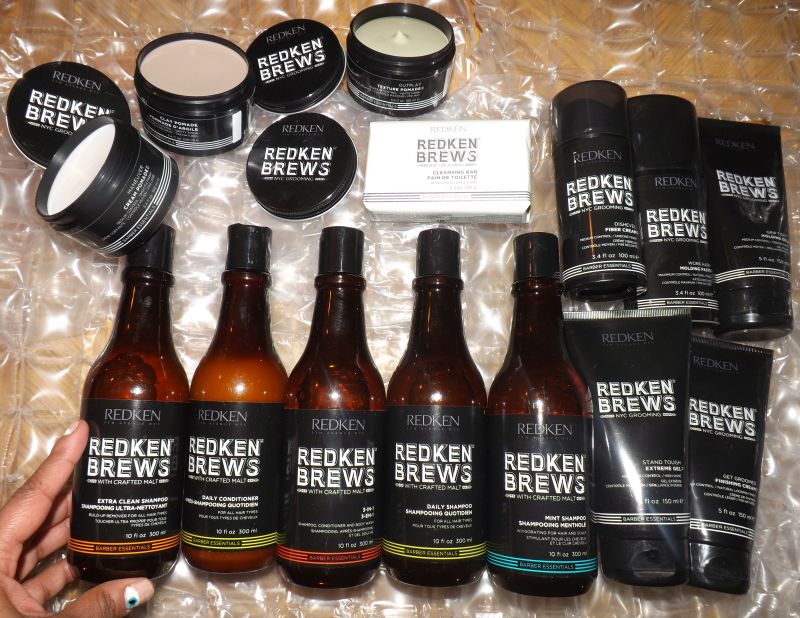 Get the men's haircare, men's hairstyling, grooming, beard and face products you need with Redken Brews.
Choose from men's shampoo and men's conditioner to meet your unique haircare needs. From there, choose from an array of men's hairstyling products like hair gel for men, a selection of hair pomades, hairspray for men, and men's hair paste to complete your hairstyle. Take better care of your skin with new grooming, beard and face products by Redken Brews. Cleanse your skin with a men's soap that has a perfectly balanced pH to avoid dryness and tightness. For your facial hair needs, try Redken's newest men's shaving cream, or add a drop of beard oil to nourish your facial hair and combat any dry skin underneath your beard.
~~~~~~~~~~~~~~~~~~~~~~~~~~~~~~~~~~~~~~~~~~~~~~~~~

With All Soft Mega, even severely dry hair can now achieve touchable softness with the complete All Soft Mega system.
Infused with a nourishing superfood mix of sacha inchi extract, aloe vera gel, and cactus extract, and Redken's exclusive RCT Protein Complex to treat hair from the root to the core to the tip.
Our All Soft care system with omega-6 enriched argan-oil nourishes for intense softness.
It replenishes and maintains essential moisture balance to keep hair silky soft with increased manageability, suppleness and shine.
Part of our SMART Haircare family, the shampoo, conditioner, and mega mask are now powered by RCT Protein Complex to provide your hair 15x more conditioning.* Another result? 3 days of softness.**
*All Soft Shampoo, All Soft Conditioner, and All Soft Argan-6 Oil vs. a non-conditioning shampoo
**When you use All Soft Shampoo, All Soft Conditioner and All Soft Mega Mask
~~~~~~~~~~~~~~~~~~~~~~~~~~~~~~~~~~
2017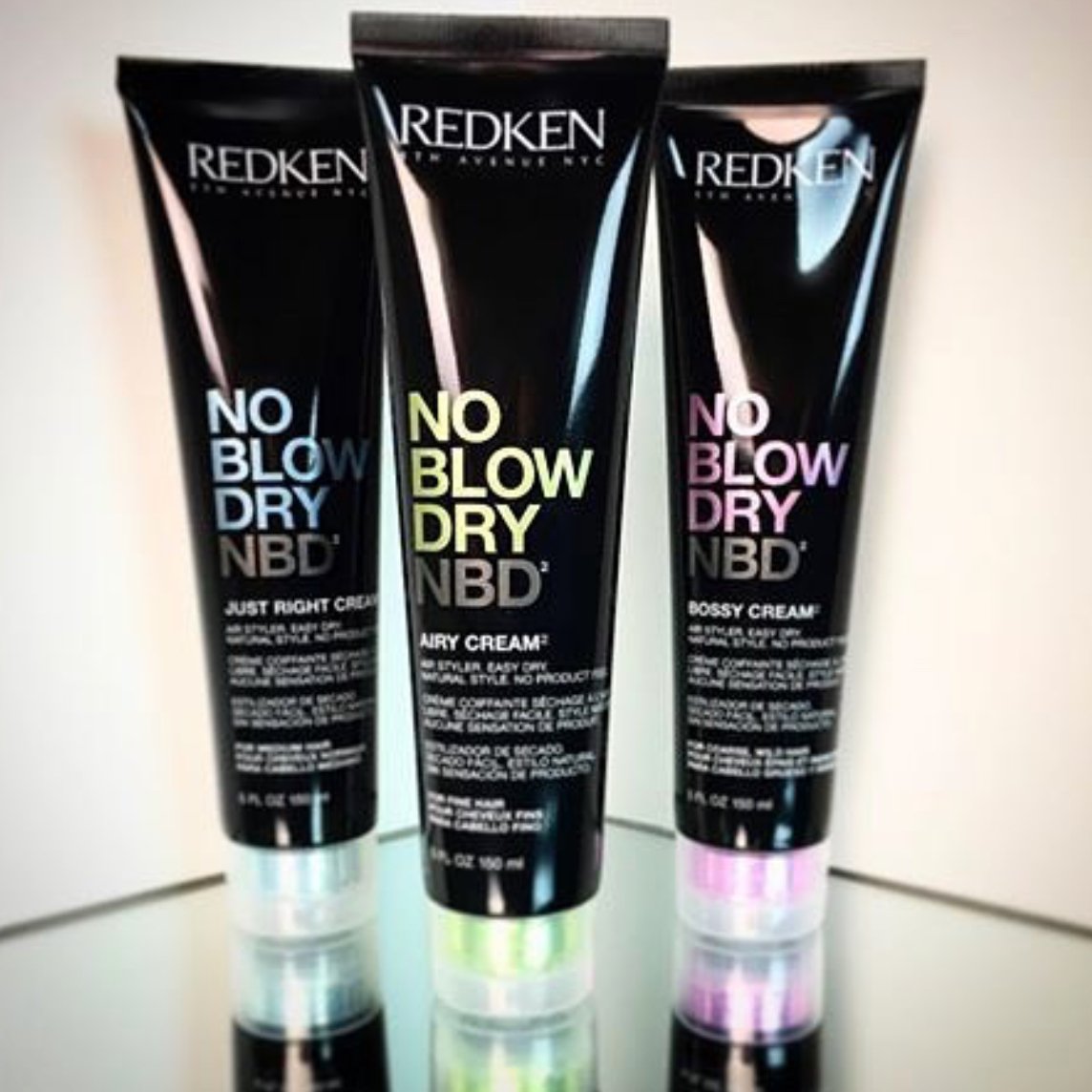 AIRY CREAM FOR FINE HAIR
Provides a quick air-dry with effortless texture and body.

JUST RIGHT CREAM FOR MEDIUM HAIR
Provides a quick air-dry with effortless control and movement.
BOSSY CREAM FOR COARSE HAIR
Provides a quick air-dry with effortless manageability and frizz control.
All 3 formulations provide a quick air-dry with effortless texture and body.
Get a faster air-dry with effortless texture and a no-product feel.
Featuring Air-Tex Technology with flexible polymers for
control with movement and Quick-dry polymers for faster drying time.
Perfect if you're tight on time, taking a break from heat tools,
or looking for effortless style!
*********************************************************************************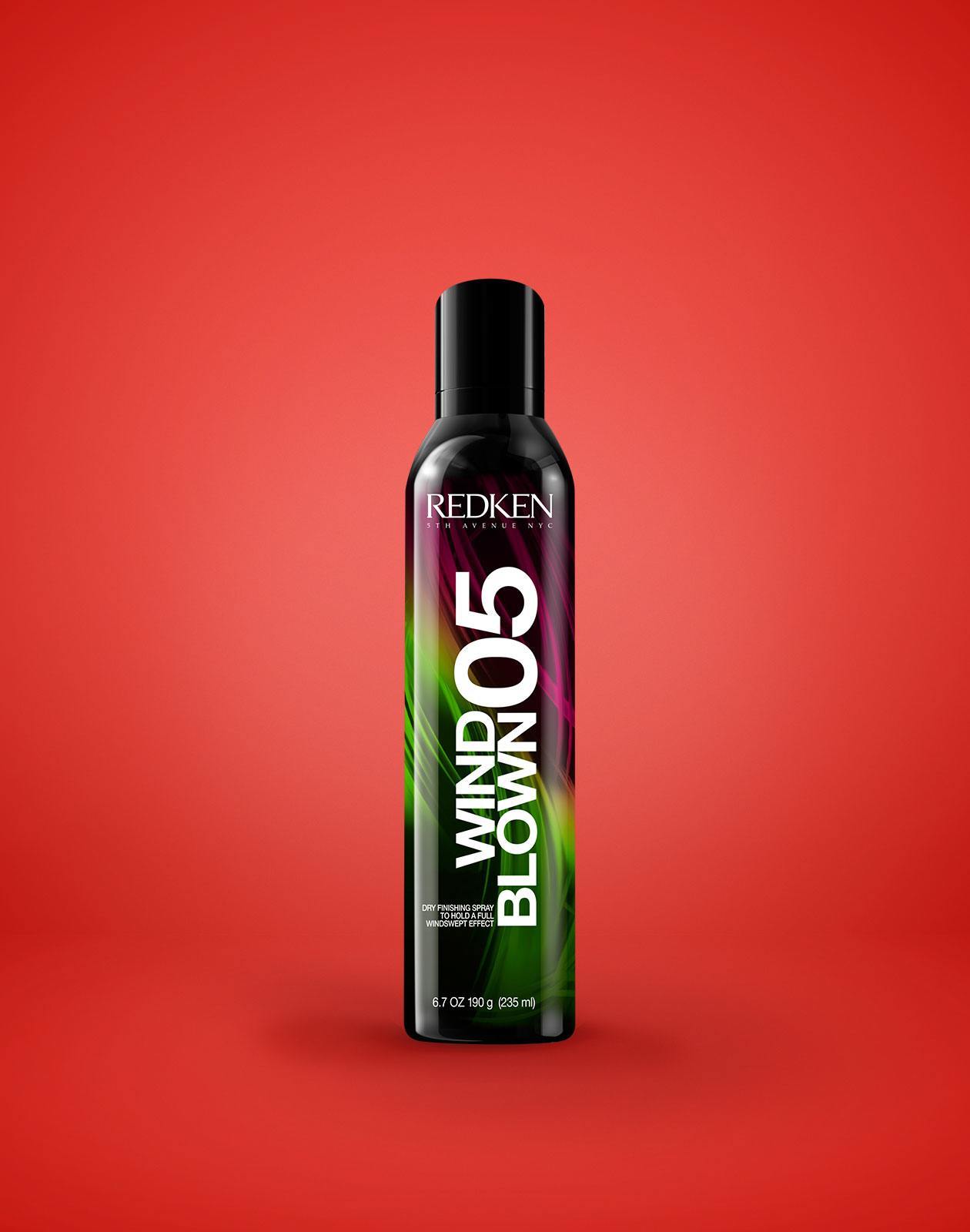 WIND BLOWN 05
This mild control volumizing & texturizing dry hair spray creates airy texture,
weightless volume and flexible fullness to hold a full windswept effect.
Mild control hairspray
Airy, windswept texture
Weightless volume and fullness
Flexible soft-matte finish
How To Use
Shake well.
Mist on dry, styled hair to hold an airy, windswept effect.
ARTIST TIP
With head turned upside down, mist on wind blown 05, then shake hair out.
******************************************************************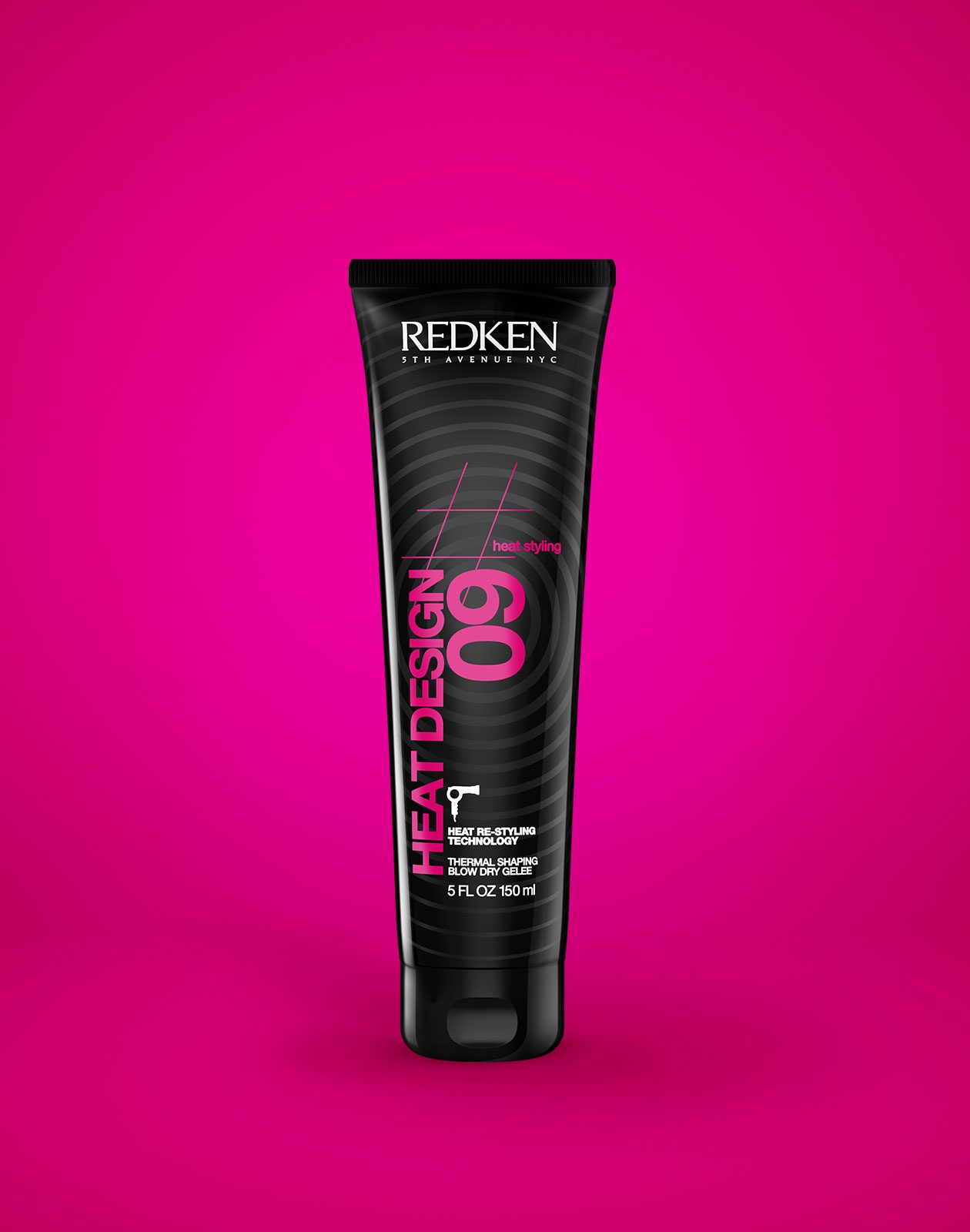 HEAT DESIGN 09
For a plush, full body blow dry.
This gelée provides hair controls frizz and creates a plush, full-body blow dry. It offers lasting hold and fullness while also protecting hair from hot tools up to 450 degrees.
BENEFITS
Cushiony gelée protects from heat up to 450ºF/232°C
Controls frizz and creates plush, perfect shape
Adds lasting hold and fullness
With Heat Restyling Technology so you can apply once and restyle endlessly
Ideal for blow drying
HOW TO USE
Apply to damp hair and blow dry. Perfect for blending with other Redken Styling products.
ACTIVE INGREDIENTS
HEAT GUARD COMPLEX
Helps protect hair from heat and helps preserve color vibrancy.
XYLOSE SUGAR
Provides thermal protection.
CERAMIDES
Adds strength.
CRANBERRY OIL
Moisturizes and conditions hair.
************************************************************************
2016
June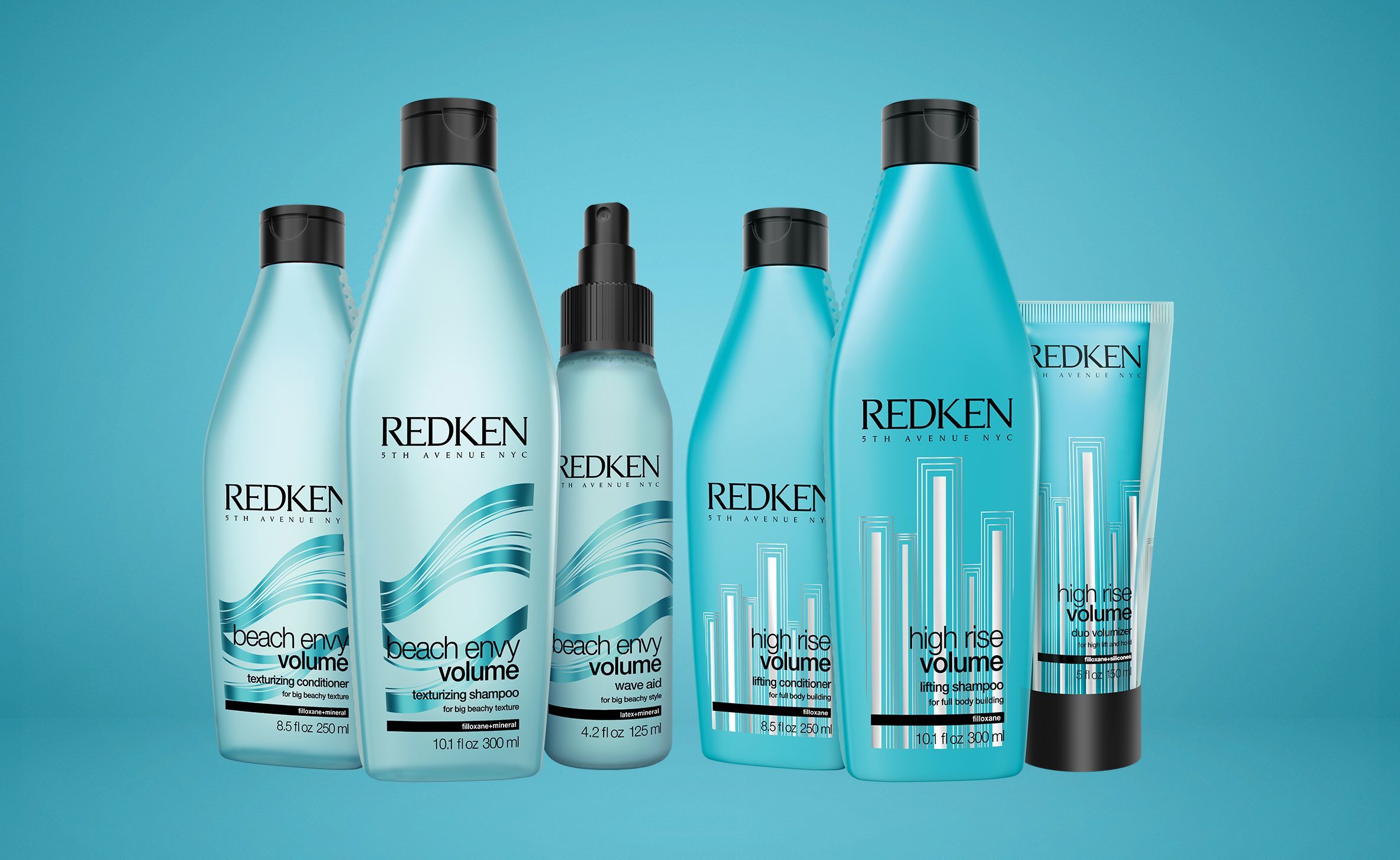 http://www.redken.com/products/hair-care/volume
http://www.redken.ca/products/at-home/haircare/beach-envy-volume
http://www.redken.ca/products/at-home/haircare/high-rise-volume
(This last link has some French info first but the individual product info is in English)
February
These new shades have arrived and we are loving them. Pick up your favourite(s) soon.
OPI New Orleans Collections
Unfortunately, when we had problems with our website, we lost all archived information on this page.
We will start again with a variety of entries...
2015
NEW PRODUCTS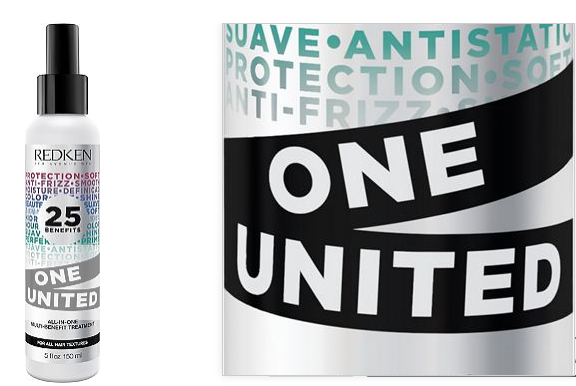 http://www.redken.ca/products/at-home/haircare/one-united

http://www.redken.ca/products/at-home/styling/hairsprays/triple-take-32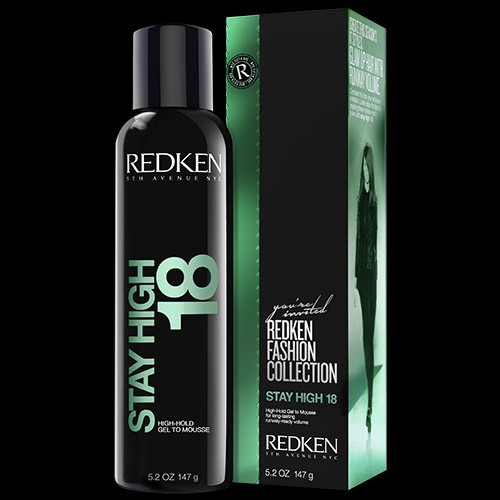 http://www.redken.com/products/styling/fashion-collection/stay-high-18-high-hold-gel-to-mousse
http://www.redken.ca/products/at-home/haircare/frizz-dismiss